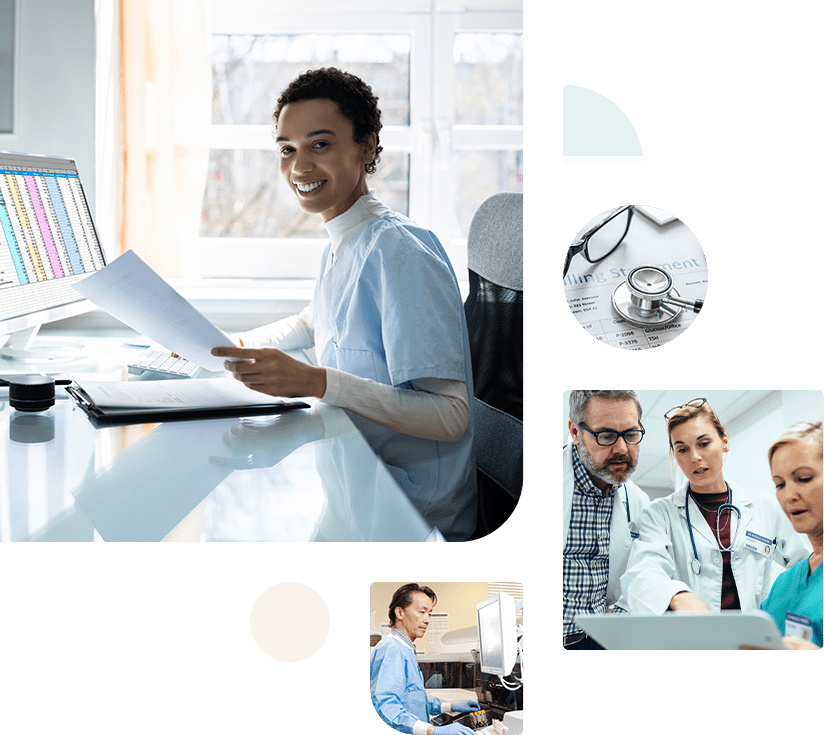 MEDSTAT: Accuracy, Efficiency, Exceptional Results
Optimize Revenue, Minimize Risks of Loss and Write off.
With over 25 years of experience, MEDSTAT delivers transformational Revenue Cycle and Billing Solutions that help your practice minimize costs and focus on what matters most: exceptional patient care. We have earned our place as the only billing vendor partnered with the Arizona Medical Association, and we are ICD-10 compliant and certified.
What MEDSTAT Can Provide for You
Our Expertise
We have mastered high-quality service that empowers medical professionals to focus on their patients, not their paperwork. With various solutions and the transformational technology to support them, we drive superior results for medical groups across Arizona.
Our approach is different: we know that "one size fits all" does not work for our clients. Instead, we develop strategies that meet your practice's unique needs. MEDSTAT provides medical professionals from all fields of practice with the fastest and most reliable medical billing services on the market.